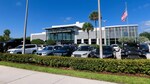 Americans are fed up with car shopping. Satisfaction with the shopping process seems to have peaked in 2020. For two years in a row, higher prices and tighter inventory have left consumers less satisfied with their car shopping experience than they were the year before.

Cox Automotive's 2022 Car Buyer Journey study interviewed more than 10,000 American car shoppers (and many of the dealers they worked with) about their experience.

Cox Automotive is the parent company of Kelley Blue Book.

Related: Study – Dealers Lose Repeat Business Through Markups
Supply Problems Left a Lot of Shoppers Discouraged
Among the results:
61% of buyers were highly satisfied with their experience – down from 66% in 2021 and 72% in 2020
Used car shoppers saw the biggest drop. Seventy percent of those shopping for a new car were happy with their experience – a 1% drop from the year before. But just 58% of used car shoppers reported satisfaction, down from 65% in 2021
Shoppers spent more time car shopping in 2022. The average buyer reported the process took 14 hours and 39 minutes – 18% more than the prior year. Time spent researching cars online increased by more than an hour, while time spent in the dealership increased by 20 minutes
A limited selection of cars drove much of that increase. Buyers reported spending more time searching for a car that met their needs because dealership inventory was so low. A record number of shoppers looked at both new and used cars in their search for something they wanted
Scarcity drove shoppers to consider brands they'd never owned before. Thirty-seven percent of buyers bought from a brand new to them, up from 31% in 2021
Most shoppers knew vehicle prices were higher than normal, but 54% were still shocked by just how high prices were, and 63% paid more than they had intended to pay
Want To Enjoy the Process? Order Your Car
Buyers were more likely than ever before to order a vehicle and wait for delivery. Nearly one in five new car sales in 2022 was pre-ordered – an 89% increase from 2021. Those who ordered were more likely to be satisfied with their purchase than those who bought from the dealer's stock.
Some automakers, like Tesla, sell cars directly to shoppers. Others allow buyers to place an order through a third-party dealership.
Among buyers who pre-ordered, those who bought directly from an automaker were happier than those who placed an order through a dealership. Researchers found that ordering directly led to shorter wait times and more transparency in tracking the car through production and delivery.
Related: Ordering a Car From the Factory – Everything You Need to Know
Among those shopping for an electric vehicle (EV), 87% were open to the idea of buying the car entirely online. EV shoppers saw an all-digital purchase as a way to save time and add convenience. Among gas-powered car shoppers, 73% were open to online-only shopping. They saw online shopping as a way to reduce buying pressure.
Dealers Like Online Shopping, Too
Car dealers, interestingly, also preferred online shopping. Nearly all dealers surveyed – 87% – said that digital retailing positively impacted their experience. Dealers were also happy with how online tools made the process faster.
Cox Automotive's 2022 Car Buyer Journey study interviewed more than 10,000 American car shoppers (and many of the dealers they worked with) about their experience.
Cox Automotive is the parent company of Kelley Blue Book.
Related: Study – Dealers Lose Repeat Business Through Markups
Among the results:
Buyers were more likely than ever before to order a vehicle and wait for delivery. Nearly one in five new car sales in 2022 was pre-ordered – an 89% increase from 2021. Those who ordered were more likely to be satisfied with their purchase than those who bought from the dealer's stock.
Some automakers, like Tesla, sell cars directly to shoppers. Others allow buyers to place an order through a third-party dealership.
Among buyers who pre-ordered, those who bought directly from an automaker were happier than those who placed an order through a dealership. Researchers found that ordering directly led to shorter wait times and more transparency in tracking the car through production and delivery.
Related: Ordering a Car From the Factory – Everything You Need to Know
Among those shopping for an electric vehicle (EV), 87% were open to the idea of buying the car entirely online. EV shoppers saw an all-digital purchase as a way to save time and add convenience. Among gas-powered car shoppers, 73% were open to online-only shopping. They saw online shopping as a way to reduce buying pressure.
Car dealers, interestingly, also preferred online shopping. Nearly all dealers surveyed – 87% – said that digital retailing positively impacted their experience. Dealers were also happy with how online tools made the process faster.
The best cars and best deals delivered to your inbox
Price cars, trucks and SUVs on KBB.com
Mercedes: First Legal Hands-Free Tech Coming to S-Class, EQS This Year
Audi Activesphere Concept: The Future Is VR Sport Coupe SUV Pickupy Things
Car Theft Up Sharply Since 2019, According to New Report
Recall Alert: BMW i4, iX
Recall Alert: Ford Bronco Sport
Mazda Reveals Upscale 2024 CX-90 SUV
How To Charge an Electric Car for Free
Ford Answers Tesla With Big Price Cut on Electric Mustang Mach-E
Car Shocks and Struts: Signs They Are Worn Out
Report: Genesis To Offer Stunning, Exclusive X Convertible
Tesla Offers Model 3 Lease for Just $399